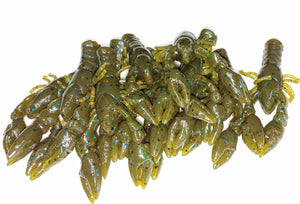 Welcome to Cash Custom Lures
In today's ever demanding world of specialized Bass fishing techniques, the demand for a higher quality soft plastic bait has emerged.
      Our Hand Made lures are created from a high quality plastic. We still hand pour many of our baits but we also use hand injection for some of the more intricate designs. Super soft and Infused with our special Natural Craw scent and just the perfect amount of salt, it keeps the fish on prowl!
Cash Custom Lures since 2004